Branded Marketing For B2B Businesses
Branded marketing in B2B – Epic Creativity, Provoking storylines and an impression that will last a lifetime
If you are a marketer working in the b2b industry I'm sure you've seen a lot of "Market your B2B like a B2C business" floating around – just look here. As a business, this opens up the door to creating more emotionally driven, entertaining content that will build awareness and eventually convert.
When we hear the word corporate or B2B unfortunately, it all too often conjures up images of facts and figures, forgetting that the decision makers on the other side tend to respond to much more emotional language.
More often than not (and we are all guilty of it) we see b2b businesses lacking in creativity and the emotional buy-in that you would expect from any well-respected brand. Finding words like ROI and SEO plastered all over our newsfeeds quickly become pretty repetitive. Chances are if you're bored of seeing it then everyone else probably is as well.
So it begs the question  "how do I create a better-branded marketing experience for my potential leads?" Well, I'm glad you asked…
Preparation
Okay, so you've realised you need to add a bit of flair to your content strategy but you're not quite sure where to begin. Regardless of whether you're as flamboyant as Elton John dipped in glitter or as dull as a grey wall, we've created the following checklist of seven items to help you on your creative journey:
1. What is the purpose of creating this content?
2. What do I want the outcome to be?
3. Who is my target audience?
4. How do I want my audience to feel?
5. Which videos do I like the style of?
6. What resources do we have access to in order to create this content i.e Graphic designers, videographers, animators?
7. What is my budget?
Once you have answered all these questions, you will start to have a better understanding of what you would like to create and the purpose behind it all. This will make it easier when brainstorming ideas of the storyline, which leads us on to our next point.
Epic storyline
Your storyline is EVERYTHING. Advertising has changed a lot in the last few years, especially since the intro of smartphones and social media. Attention spans are down to 8 seconds when watching a video, so if your content isn't gripping your audience within that time frame that's another prospect that you could have potentially won over if you had the right storyline.
So, what makes for a compelling storyline?
Emotions
 Ask yourself how you want your audience to feel when watching and make it your top priority to execute it
Characters
 Create characters that your audience will resonate with (forget about how they look.. *Unless it's Tom Hardy* and focus on their mannerisms and behaviours).
A crafted plot 
By this, we mean to create a storyline that isn't expectant of your brand. For example, if you were selling baked beans you could either have a video of someone eating the product and saying how nice it tastes or you could do the unexpected and create a storyline like the one you can view here.
First impressions count!
So don't blow it. People spend their lives scrolling so make your video thumbnail stand out, to make them stop and want to watch your video.
Clarity
 Make sure your message is relevant and easy to follow. Take this video from PlayStation, it makes no sense and it leaves you thinking "what did I just watch" 
Top Quality
Do not skimp on quality and by quality, we mean production values, ie the quality of your graphics, storyline, actors (if you have any), sound etc. So how do you guarantee quality and for the right price?
Hire a video production company
(i know we're biased) but it's true. The only way to guarantee a high-quality video that will deliver on results. You wouldn't cut your own hair and expect the same results than if you had got it done professionally. Well, the same applies to video production.
Do your research
as I mentioned previously, knowing why you are creating your video and the goals you want it to achieve will help the process with creating a video that delivers on results.
Ask people for their opinions 
Be that your staff, friends or even customers. Include people throughout all the decision making moments and make sure that it will appeal to your target demographic.
Distribution
The big one! So you have completed your video and you're super proud of it. But now what? Where will your video work best? You could have the world's best video but if you're not putting it on the right platforms and in front of your target audience then the whole thing becomes mute.
It sounds pretty straight forward when you think about it, but time and time again we see great videos not getting the results they deserve. Here are a few things you should consider…
Pick your social platform
 Where is this video going? What are your audience's interests? When are they most online?
Behaviours of your demographic
what type of humour do they have? What gets the most engagement?
Paying for boosted posts/ads
 Which route will you go down? Youtube ads? Google? Facebook? Again consider the behaviour of the consumers in that targeted area, how long the videos can be on the platform and research into what ads have been successful and for what purpose.
When you have a full understanding of what you will do with your video everything else will fall into place. Don't just assume that because you have paid all this money for a video that posting it on social media will give you the results you are after. Yes, if you have a big enough following it may work, however, give yourself the best possible chance of success by tailor making your video distribution strategy that will command the attention of your audience.
Now is the best time for B2B companies to think outside the box and push the limits of their creativity. Make a conscious effort in becoming a company that is memorable by creating a powerful storyline that captivates your audience.
Videos have a proven track record of giving companies their desired results and it can for you as well, as long as you are ready to invest your time and resources, think about your audience and what will resonate with them and more importantly think about the distribution, where you want your videos to go and why. If you follow this method then you will be on your way to creating a video that converts.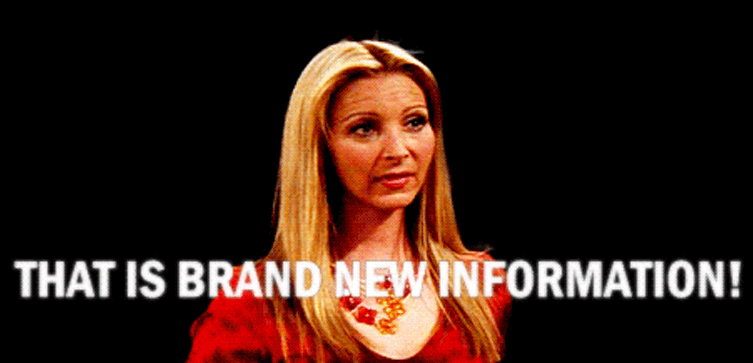 At element26.tv, we can help you get your branded campaigns off the ground.  If you're considering embarking on a journey with video… get in contact with me today.